Scalable Cloud-Native SCADA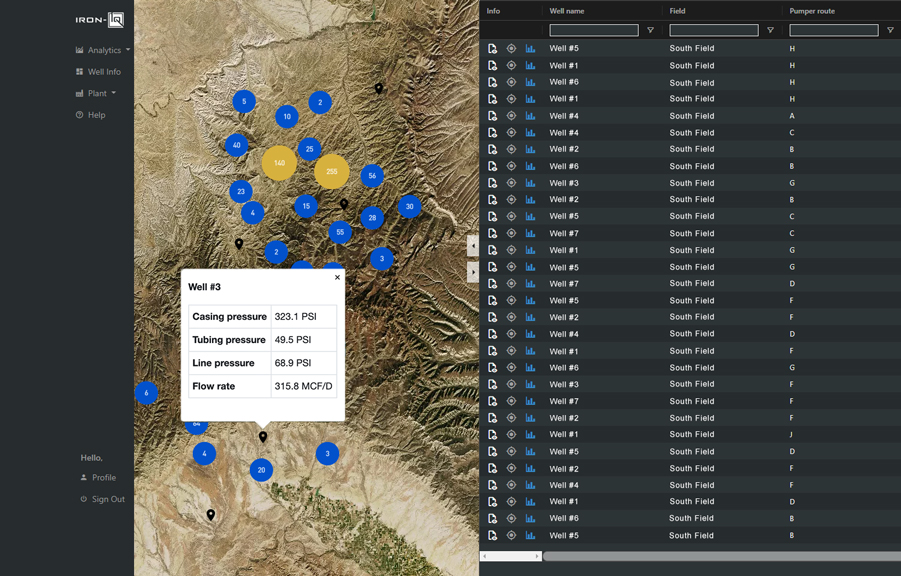 Accessible Through Web & Mobile App
Imagine the convenience of accessing your facility's pumps, tanks, and other equipment controls in real-time without ever having to go on-site.
With Iron-IQ cloud-native SCADA, all your oil and gas, water, and other industrial services can be monitored from anywhere, anytime. Not only does this save you time, but it helps you make better decisions and avoid costly downtime.
Access Anywhere
Accessible Through Web & Mobile App
24/7 Software Support
Software Engineer Support Team
On-premise legacy SCADA systems usually become obsolete after just a few years, leaving you with costly, outdated equipment requiring significant CAPEX to migrate. Switching to cloud-native SCADA removes the need for on-premise servers, IT support and remote IT services. If any IT issues occur, you can rest easy knowing our 24/7 software engineer support team is standing by to help.
Request a Demo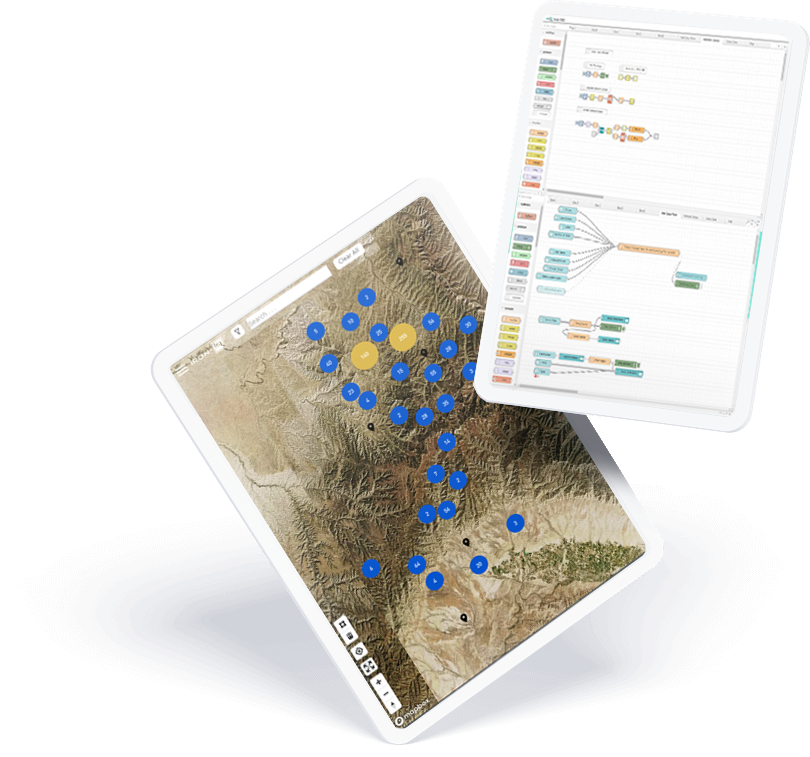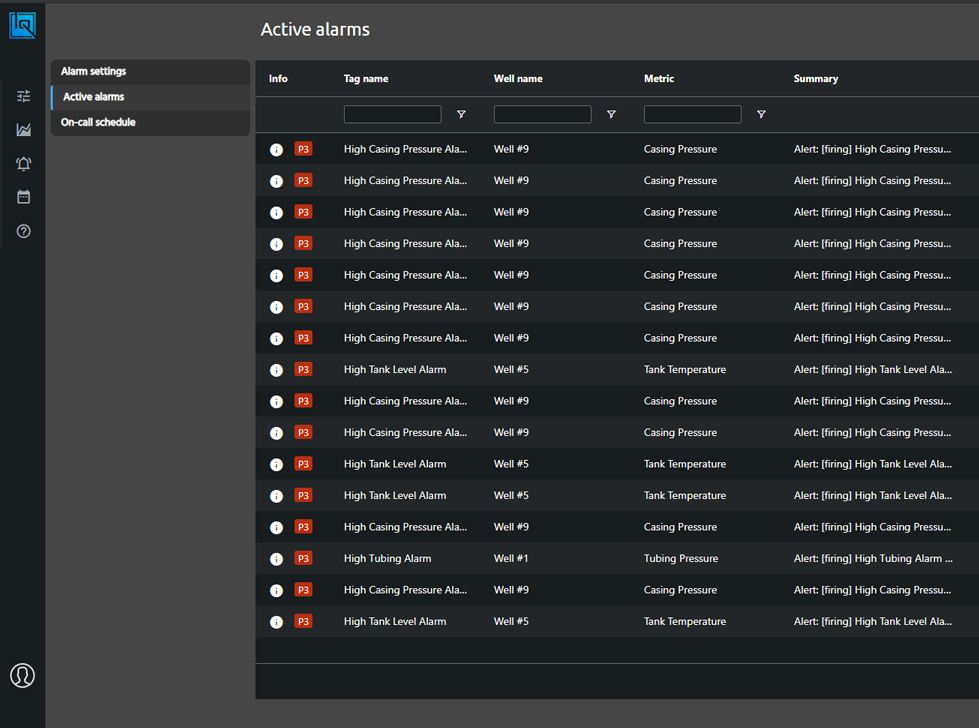 Establish Enterprise-Wide Standards
Workflow Automation & Intelligent Alarms
Easy-to-use NodeRED™ powers Iron-IQ workflow automation. It allows you to create workflow templates and alarms that enable standardization across your assets. Once you've analyzed and addressed a problem remotely, quickly use automation to predict, diagnose and respond to enterprise-wide situations.
Legacy IoT Device Drivers
The Iron-IQ team has access to a host of nearly all drivers needed to integrate with existing SCADA systems and countless hours of experience with legacy IoT device drivers. You can be certain that no matter what equipment you've installed in the past, we can quickly get up and running smoothly for a hassle-free transition.
Operate-By-Exception
Most legacy SCADA systems were deployed before condition-based maintenance and intelligent alarm technology. Iron-IQ allows you to switch from relying on calendar-based preventive maintenance programs to operate-by-exception maintenance while saving you 75% in unnecessary maintenance trips and 100% unnecessary emergency call-ins.
Production Forecasting AI
Our proprietary predictive platform lets you know when assets aren't performing the way they should. Using your data, you can optimize setpoints, predict failure, and ensure that you are running at 100% efficiency.
Workflow Automation and Library
NodeREDTM is an award-winning logic-based workflow automation tool that is natively integrated into Iron-IQ that enables anyone to quickly author powerful custom workflow automations. This tool also comes within our library of ready-made automations designed to address many common industry needs. Our workflow automation library places solutions at your fingertips that will optimize your sites and yield tangible results.
GIS Navigation & Geofencing
for Worker Safety
Use Iron-IQ's advanced GIS visualizations to show equipment and personnel data on a satellite map dynamically. By integrating GIS and SCADA, you can drastically reduce time-to-find and helps you hone in on issues and get a better context for operational decisions.